Welcome to life at the
zenith.
Redfish Builders is creating the first net zero housing community in Utah by Liberty Park.
With smart tech and strategic design, these green homes generate as much energy as they use in one year. Our Scandinavian styles integrate best global practices with cutting-edge science and minimalist aesthetic.
Living Zenith means you can live in a healthy green community at the heart of a walkable downtown neighborhood without having to sacrifice comfort or aesthetics.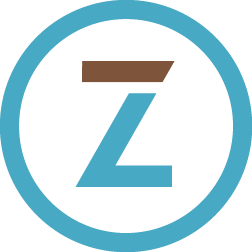 From the Utah Governor's Office of Energy Development
Unveiling
Living Zenith
at Liberty Park
The Anatomy of
Living Zenith's
Net Zero Home
ZERO WHAT?
Why net zero matters
REDFISH BUILDERS
What we've been building
CHANNEL 4 NEWS UTAH
There's a new builder who's bucking the trend and starting green from the ground up.
DESERET NEWS
If buildings stopped polluting, the air outside would be nearly 40 percent cleaner.
KRCL
In a remote village in the Himalayas we saw the power a solar installation had to transform lives.
BUILDING SALT LAKE
This isn't just about the five homes we are building today, this is about changing our city.
     This week Living Zenith is proud to be one of the primary stops on this year's USGBC (US Green Build Council) Green Homes Tour. With the opportunity to see some of the most cutting edge technologies and methods in sustainable, environment friendly and...
read more
We'd like to thank Shauna Cuan and the Utah Office of Energy Development for the work they put into highlighting Living Zenith's approach to energy efficiency and resiliency. Their efforts are helping to shift the mindset of Utahns towards one where energy...
read more
Thermal Envelope While most homes leak temperature like a sieve and Americans have just come to accept that as the status quo, Living Zenith homes have a multi-faceted thermal envelope that keeps home owners at an ambient 72 degrees year round with relative ease. Our...
read more
As a builder of high efficiency homes we have learned to take the best global practices in energy efficiency and design and apply them in a way that best fits our local geography and climate. Here are five designs that we have been inspired by in one way or another as...
read more