Welcome to life at the
zenith.
Redfish Builders created Utah's 1st net zero community in Salt Lake's historic Liberty Park Neighborhood. Today, we're working on 5 new net zero communities with a growing wait list. Now is the time for Net Zero.
With smart tech & strategic design, these green homes generate as much energy as they use in one year. Our European styles integrate best global practices with cutting-edge science & minimalist aesthetic.
Living Zenith means you can live in a healthy community at the heart of a walkable neighborhood while embracing comfort and aesthetic.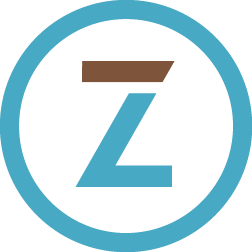 SLC announced Redfish as a winner in the Innovation Competition with a Living Zenith Net-Zero Design.
From the Utah Governor's Office of Energy Development
Unveiling Living Zenith at Liberty Park
The Anatomy of a Living Zenith's Net Zero Home
ZERO WHAT?
Why net zero matters
REDFISH BUILDERS
What we've been building
CHANNEL 4 NEWS UTAH
There's a new builder who's bucking the trend and starting green from the ground up.
DESERET NEWS
If buildings stopped polluting, the air outside would be nearly 40 percent cleaner.
KRCL
In a remote village in the Himalayas we saw the power a solar installation had to transform lives.
BUILDING SALT LAKE
This isn't just about the five homes we are building today, this is about changing our city.
Over 40 civic leaders, developers, architects, builders, realtors, investors, clients, and collaborators joined Redfish Builders to welcome a better day with the groundbreaking of Utah's first net zero community—Living Zenith at Liberty Park. Key speakers...
read more
Living Zenith launches its innovative line of homes with its open house for their first home at Liberty Park.
read more
SALT LAKE CITY – January 19, 2017 — Utah will set a new benchmark in energy efficiency when Living Zenith, the Governor's Office of Energy Development, and other key stakeholders cut the ribbon on the state's first net zero community on Jan. 24, 2017. The event...
read more
Come celebrate a New Year for Net Zero as we unveil our model home in Utah's 1st Net Zero Community. Learn what makes these homes tighter, healthier & better built from the ground up. Ribbon Cutting: Jan 24 (12:15 – 12:45p) Open House: Jan. 24 (12:45 –...
read more